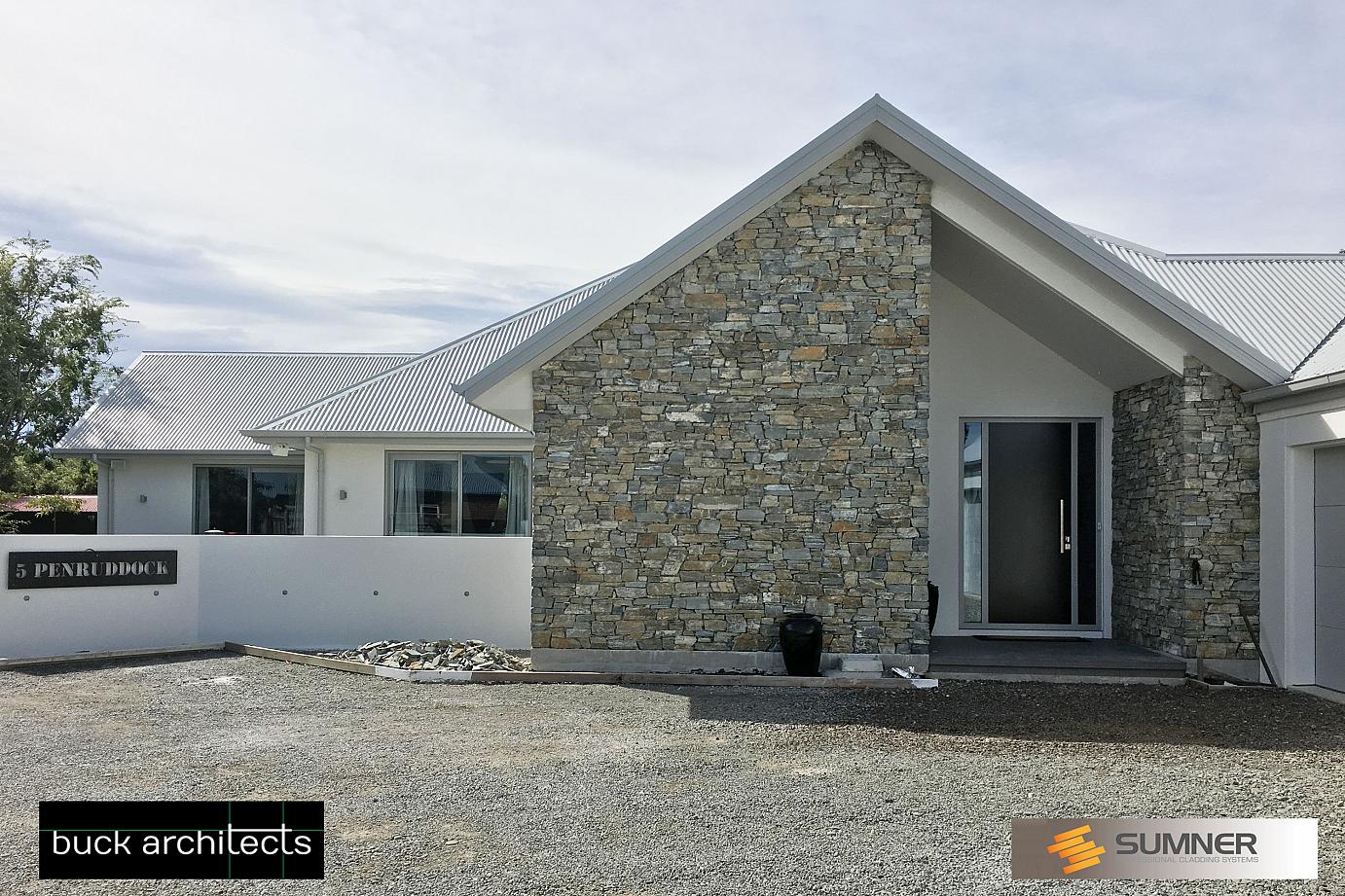 PENRUDDOCK HOUSE
BUCK ARCHITECTECTS
"36a Bristol St, St Albans"
"Christchurch"

Christchurch home owners Hayley and Stewart Henderson chose SUMNER Otago Lakes for their beautiful Christchurch home. The stonework gable end creates an instant feature at the entrance. LED strip lighting ensures the effectiveness of this feature stonework even at night time. Stewart said, "Our stonework home looks wonderful especially in autumn when the leaves on the surrounding oak trees turn red."
Architect John Barrett, of Buck Architects, recommended SUMNER Schist for the project. John is currently working on another Christchurch home again using SUMNER Schist.