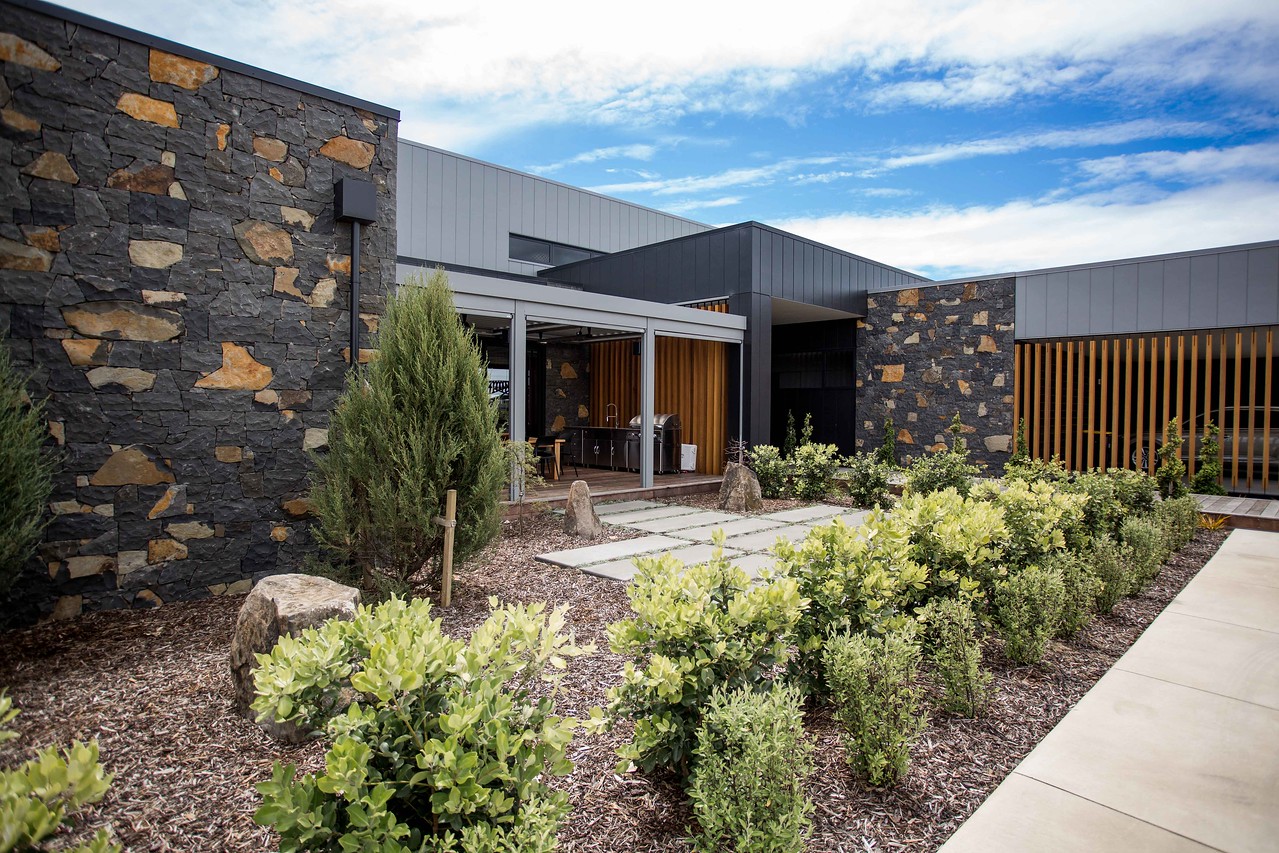 Hopper Developments are well known for their canal and lifestyle living projects. When Leigh Hopper created their own house, they chose SUMNER Milton Irregular Bluestone to be in keeping with the rough-hewn bluestone rock that lines the canals. This is an exceptional home, and we especially like the helicopter. You can read more about this project on the®
Cove Construction webpage.
SUMNER® is delighted to be associated with Perriam quality New Zealand handcrafted products. Our bespoke stonework speaks to the garments own craftmanship and natural fabrics. A very high level of finishing achieved by Gartshores shopfitters. For more information please visit
Gartshores webpage.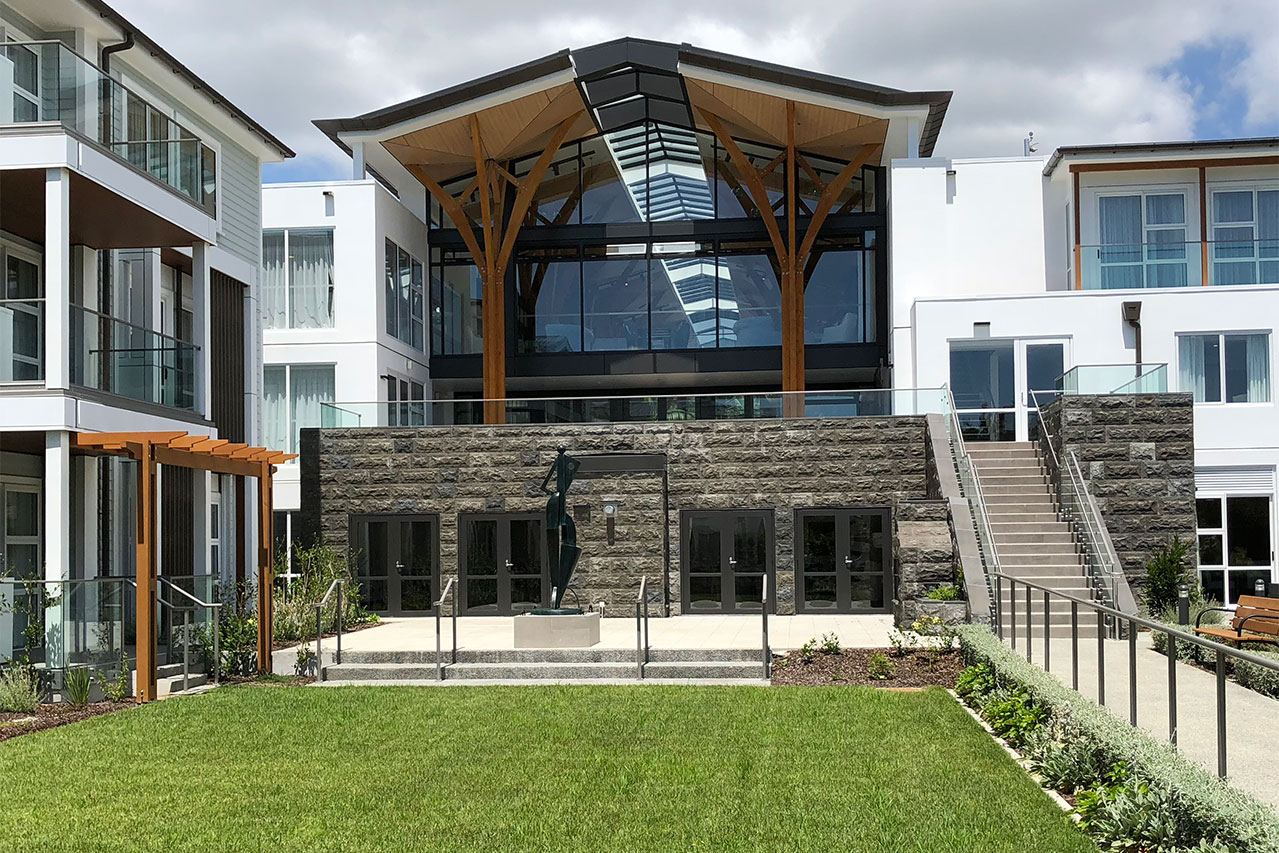 Rawhiti Estate is a highly esteemed retirement village. A significant portion of the village is clad with SUMNER® Epsom Bluestone to match the stone walls in and around Remuera. For more information, please visit
Rawhiti Estate webpage.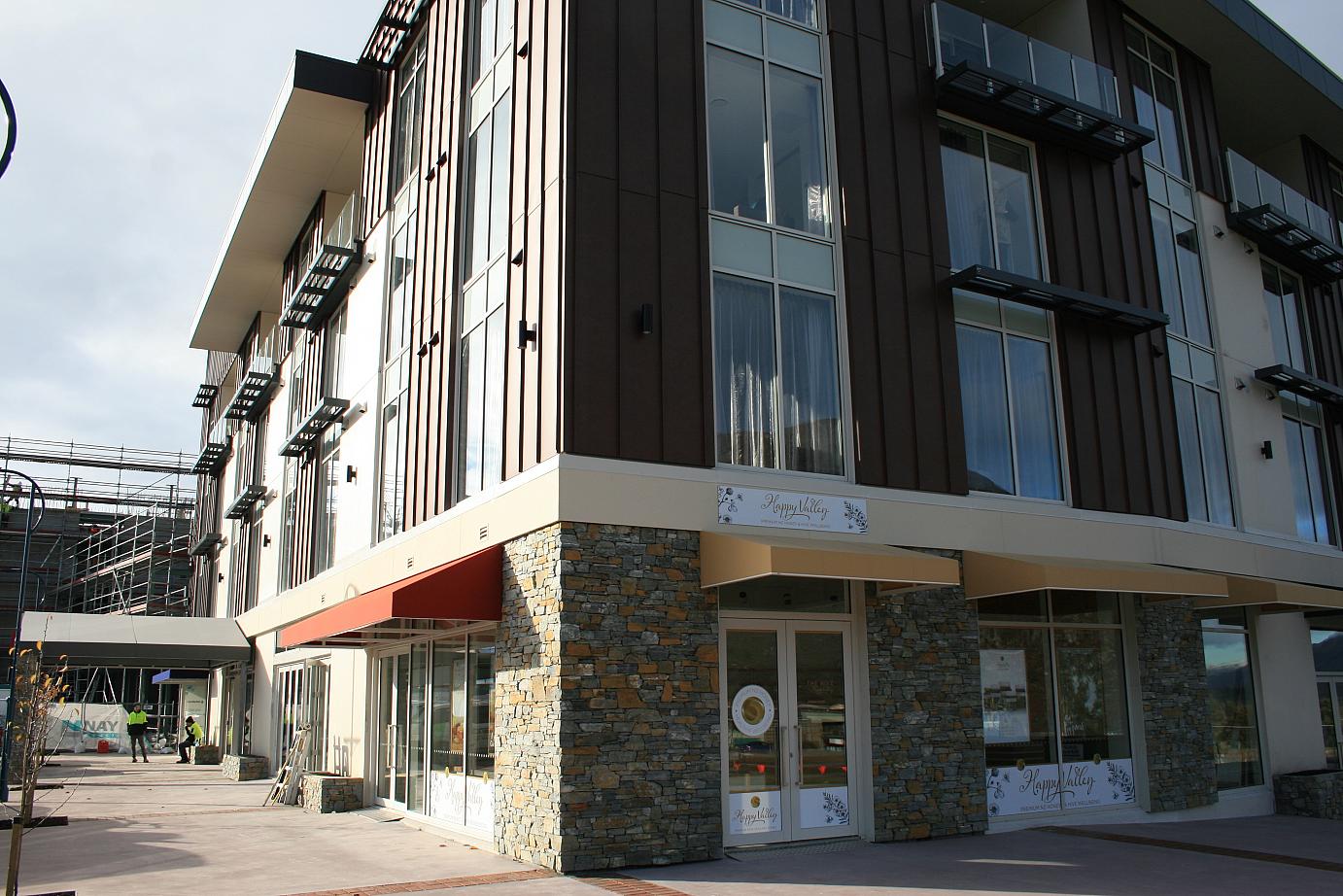 Queenstown Royalty. A newest addition to Remarkables Park bordering Queenstown International Airport. This commercial 4 story hotel development also includes iconinc New Zealand business. The project director selected SUMNER Lakes Schist veneer as feature stonework. You can read more about this project on
Studio 37 webpage.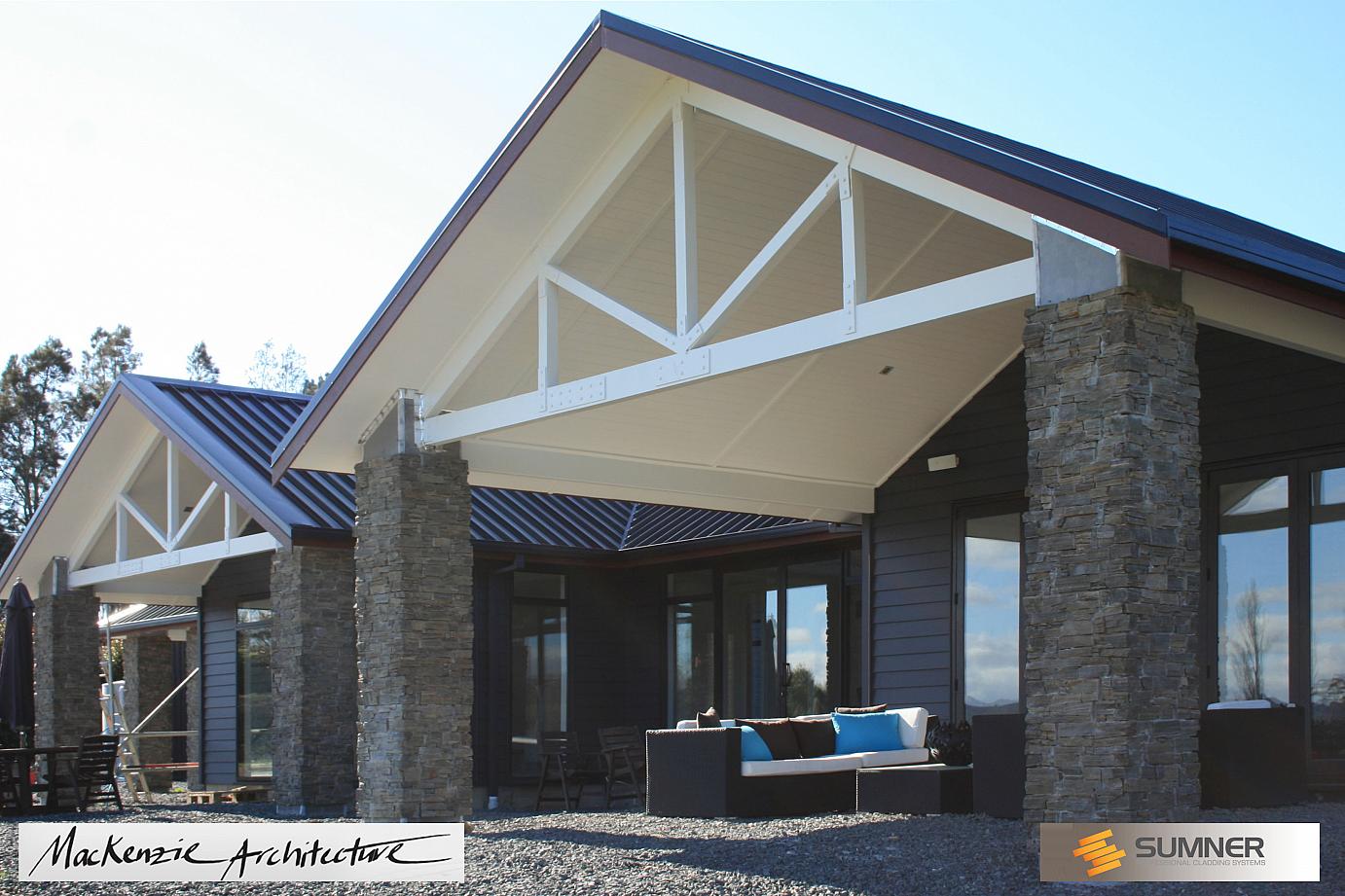 Architect Bruce Mackenzie designed this beautiful home which is set in its own extensive rural grounds. On their previous property the client used SUMNER Westlands Schist. However this time opting for the lighter earthern tones of our SUMMER Arrowtown Schist...
Mackenzie Architects webpage.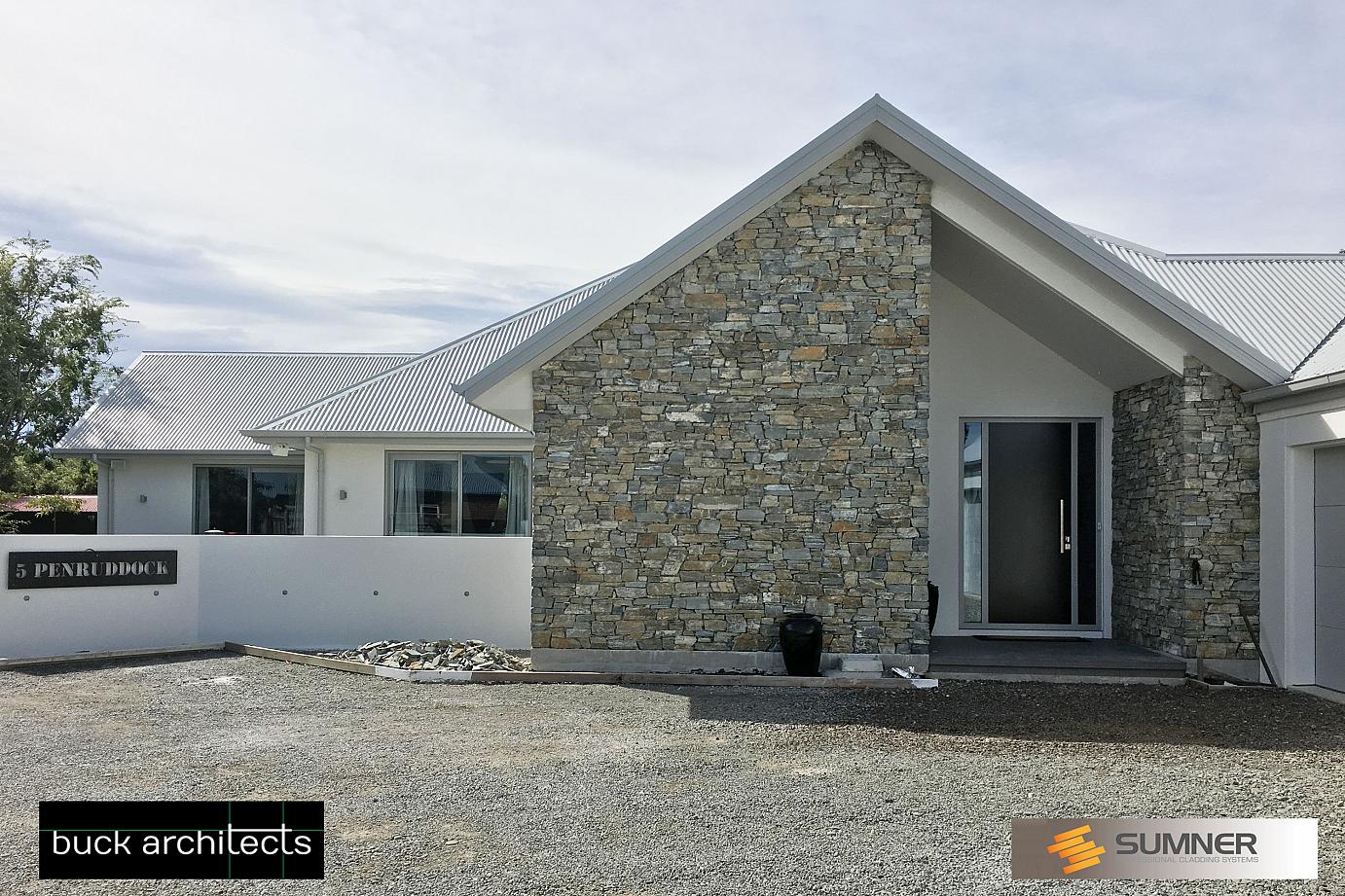 Christchurch home owners Hayley and Stewart Henderson chose SUMNER Otago Lakes loose New Zealand schist for their home in Westmorland Christchurch. This beautiful home is the inspiration of architect John Barrett of Buck Architects. You can find more of John's projects at
Buck Architects webpage.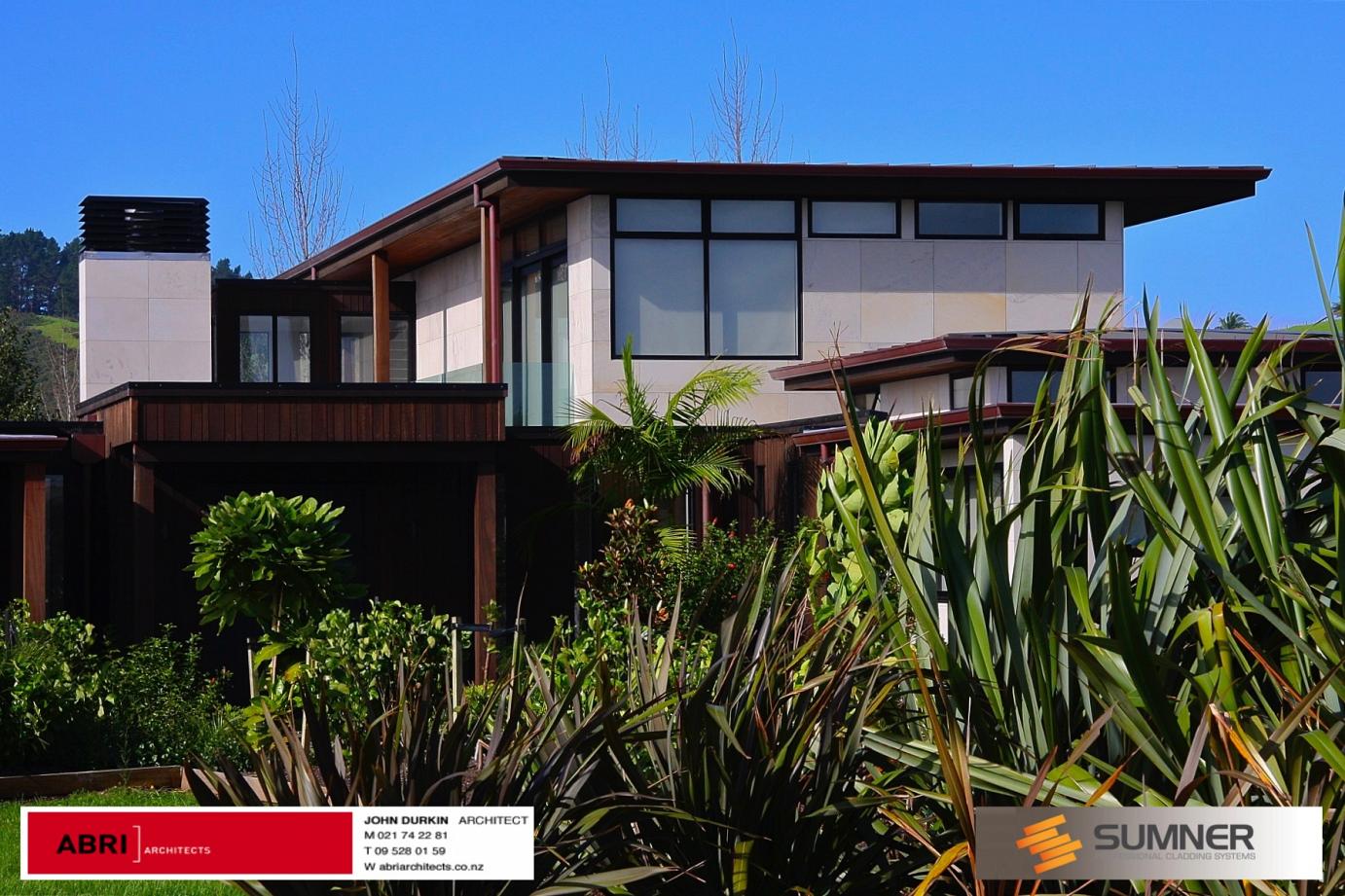 This beautiful Omaha home is the inspiration of architect John Durkin. Creamy coloured SUMNER Tuscan Sandstone cladding was used extensively as a contrast to the dark rich timber. You can read more about this project on
Abri Architects webpage.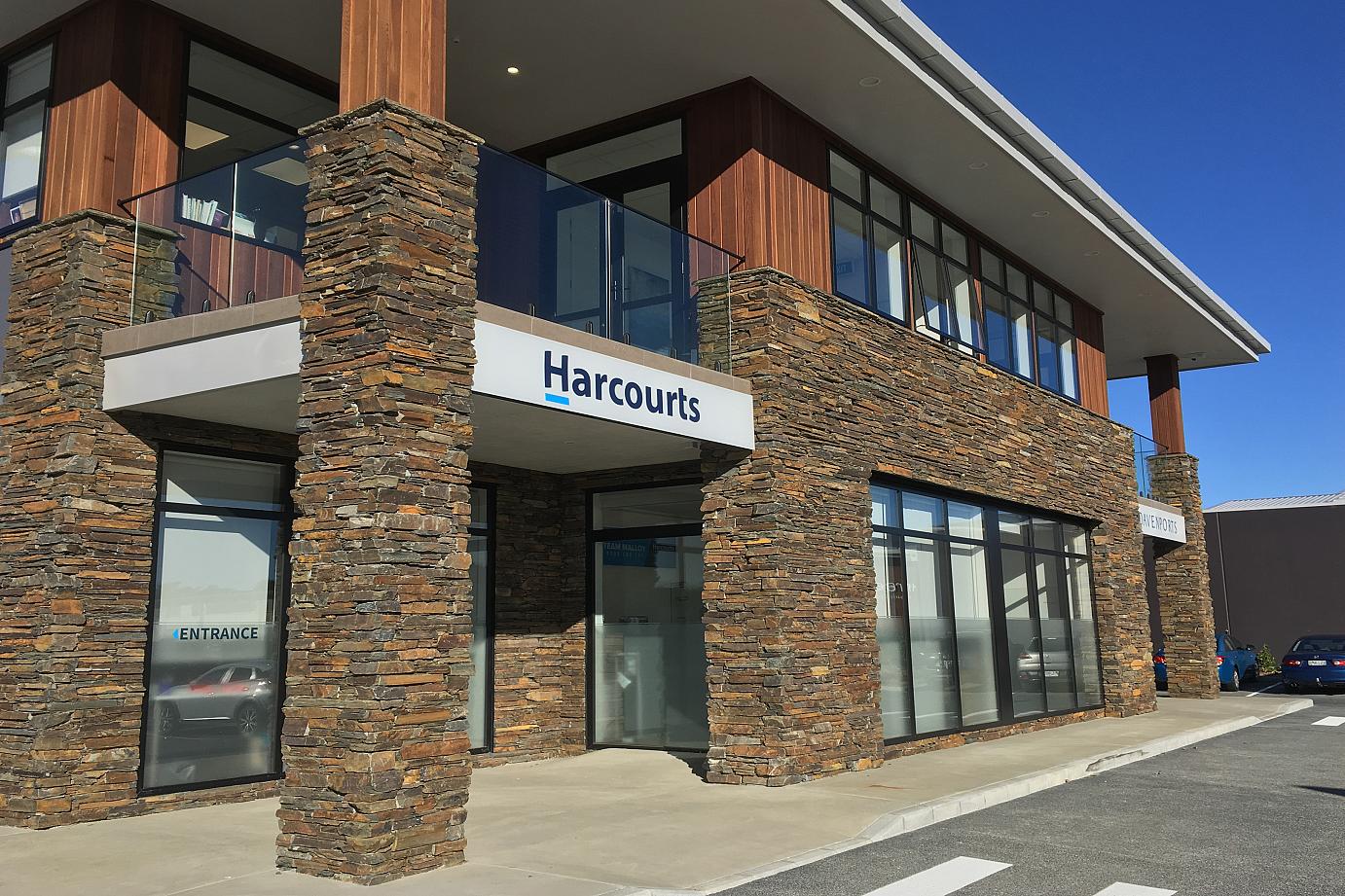 Universal Drive has been extended to link through from Lincoln Road to Central Park Drive Henderson. The new street features many buildings clad with SUMNER Otago Brown Schist including Kreme Cafe, Harcourts, Davenports and more.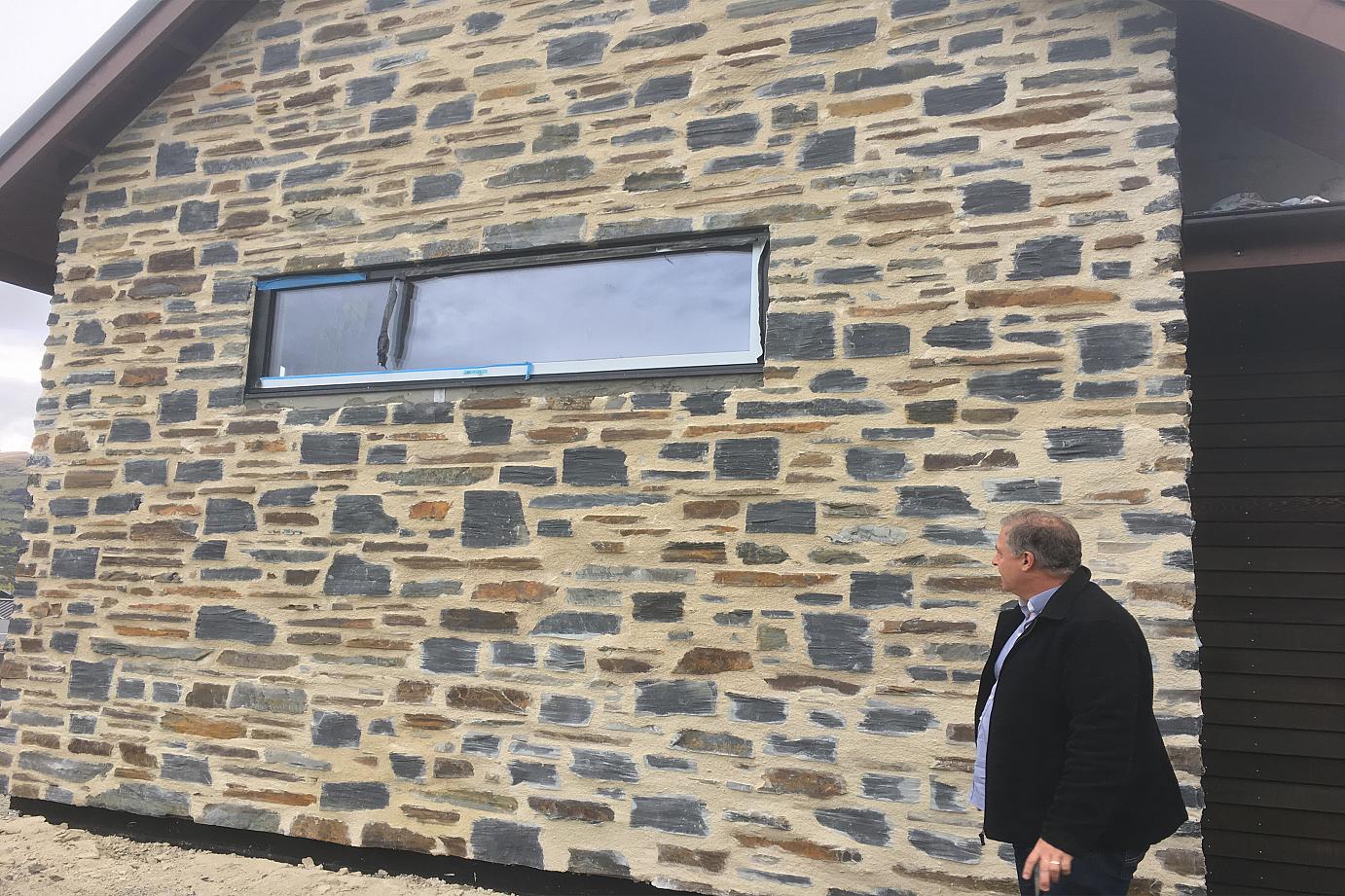 This Queenstown home owner chose SUMNER Otago Lakes with lime pointing for their beautiful home nestled at the foot of the Remarkables. This beautiful home is the inspiration of Hofmans Architects Limited. You can find more of their projects on their
Facebook page.