THE RAMADA HOTEL, QUEENSTOWN
STUDIO 37
"37 Anglesea Street"
"Freemans Bay, Auckland 1011"
"Ph 09 302 3170"
The Ramada Hotel. Designed by architects Studio 37. Our SUMNER Otago Lakes schist was used as feature stonework to relate the buildings facade to the majestic Remarkables mountain range.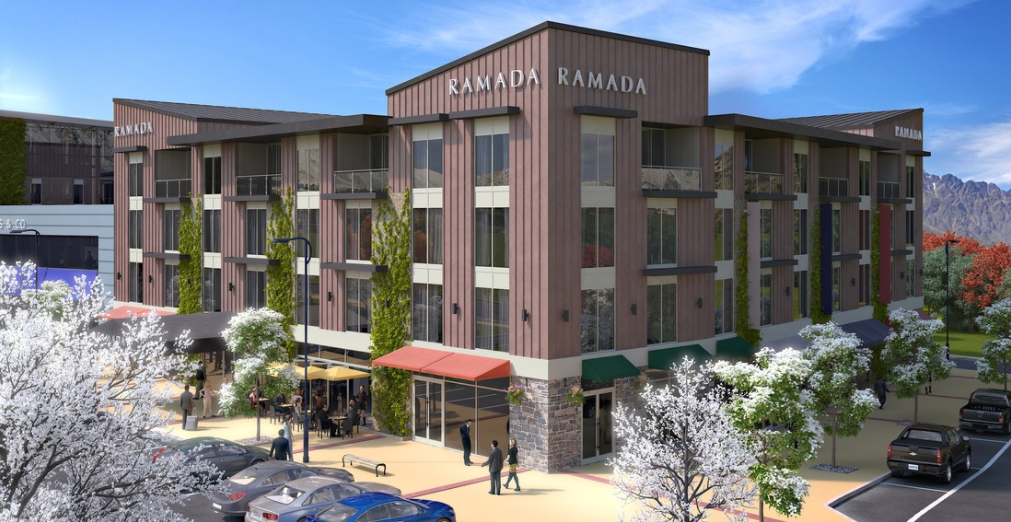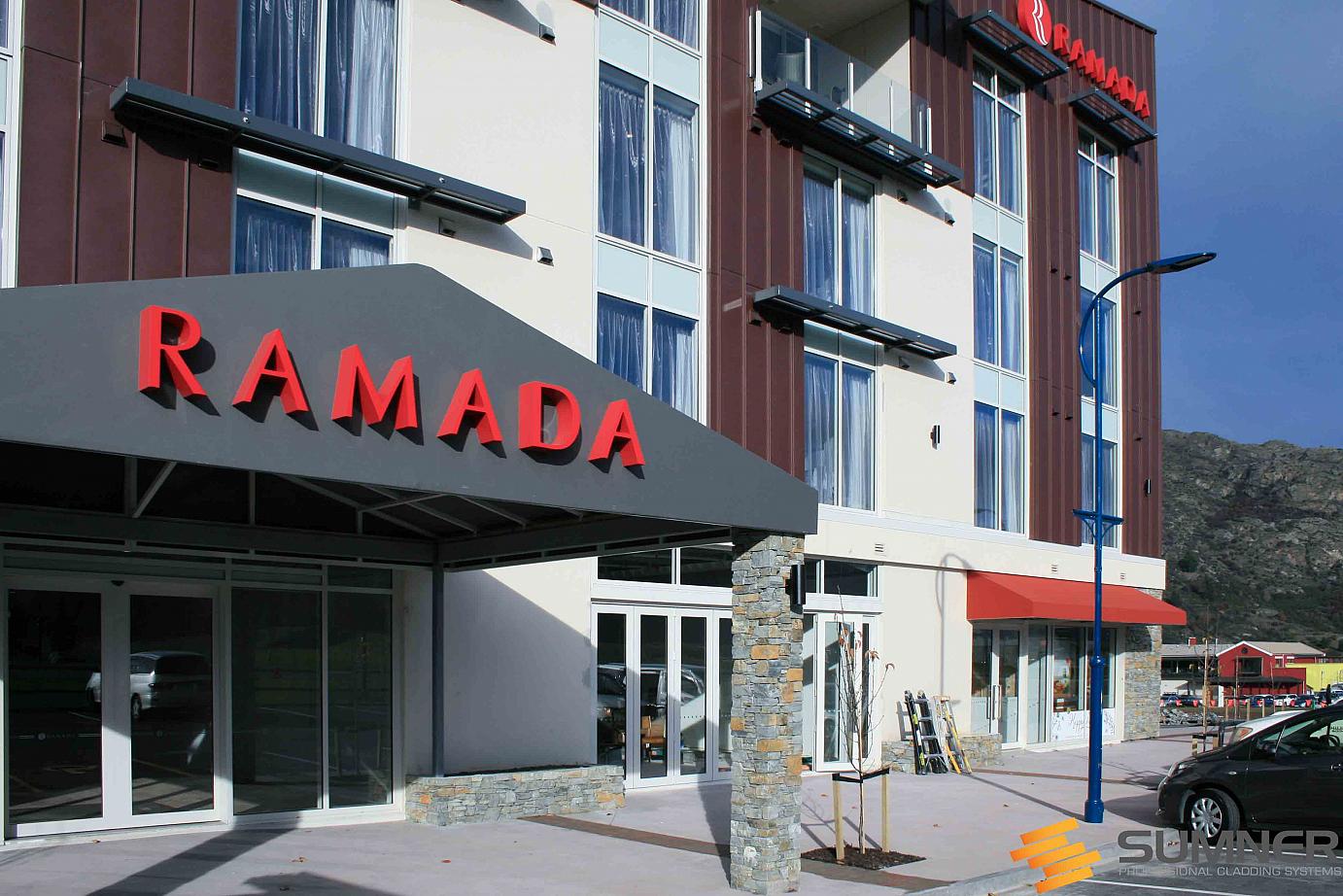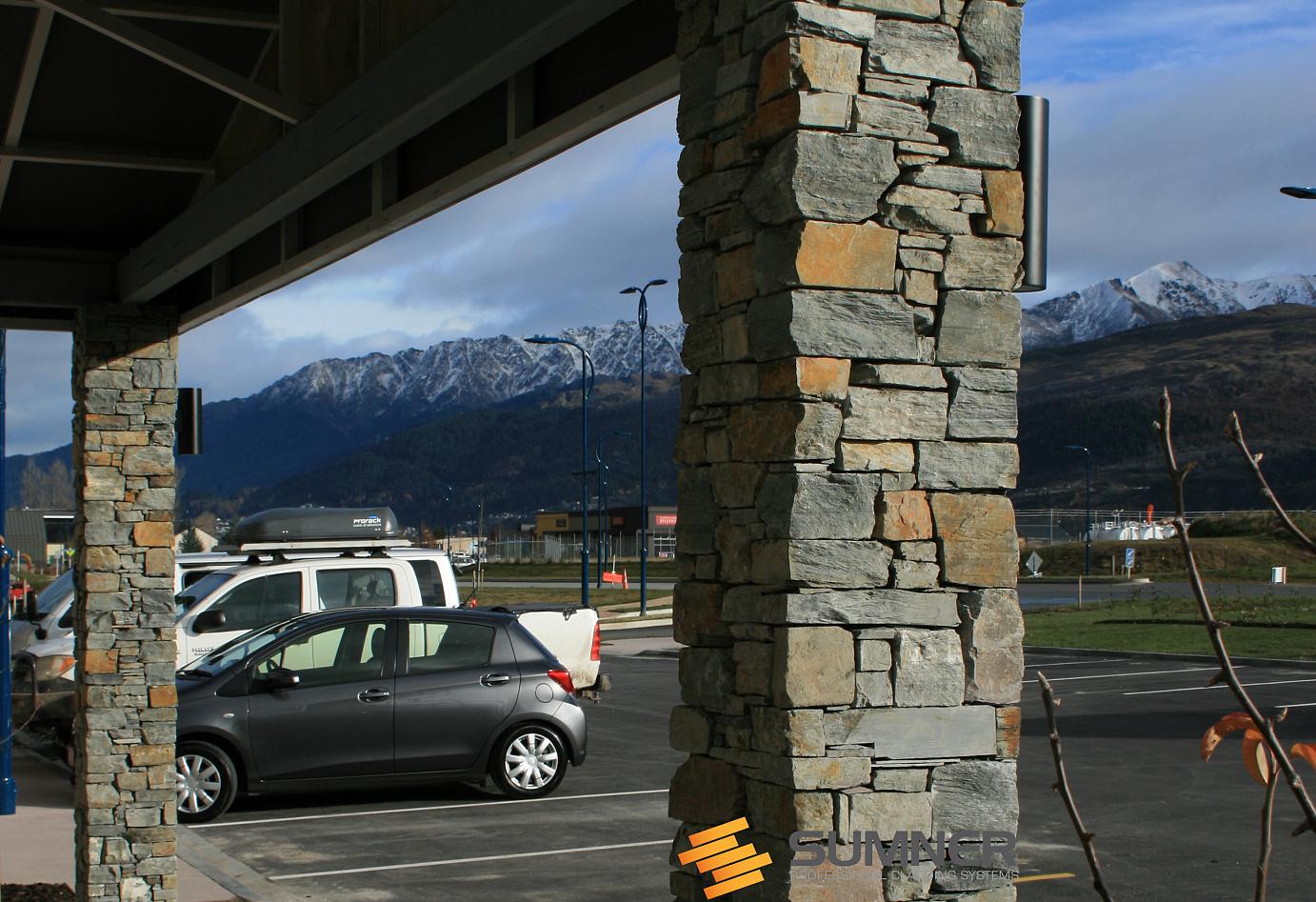 SUMNER Schist veneer was recently used as feature cladding on the $27 million Ramada Suites Queenstown Hotel, the first hotel to be constructed within Remarkables Park precinct adjacent to Queenstown Airport.
The Ramada Suites Queenstown is part of the Ramada International Hotel Group and the build was managed by property development and construction company, Safari Group (NZ) Limited.
The stone was purchased six months prior to the build starting and prices were agreed upon at that time. As the project progressed and the stone cladding was being applied to the first stages of the build, the client was so impressed that they doubled their initial order to allow for 9 planters and extensive entrance stonework to tie in with the land and the surrounds.
With no time extention, SUMNER had four teams of stonemasons working on site at one point or another. Subsequent requests for cappings on the planters and a solid schist seat were also thrown into the mix, resulting in a small time over-run but a highly satisfactory outcome for all parties concerned.
Martin Dunning of Safari Group (NZ) Limited was the Project Manager for the build and says the new addition to the Queenstown landscape has been well received by the surrounding businesses and residents.
The use of SUMNER Schist for the build came about after Rob Ellington of Construction Marketing Services (CMS) initially touched base with the project's architect, Studio 37. SUMNER Schist was selected at design stage so as to relate the building back to the majestic Remarkables mountain range with one of the SUMNER Schist options, Otago Lakes, being chosen for its moody winter greys and rich autumn colours that ironically blended in with the ever changing surrounds as the stone was being installed in the middle of the year.
Schist veneer is being used more extensively throughout New Zealand as quarries in the Central Otago region develop improved cutting facilities. Quarries working in cooperation with SUMNER can use SUMNER backing board and adhesives for successful installation. SUMNER's products and architectural details are supported by high level CODEMARK compliance making the SUMNER cladding system an increasingly popular choice with architects, design professionals, construction companies and clients in both the commercial and residential sectors.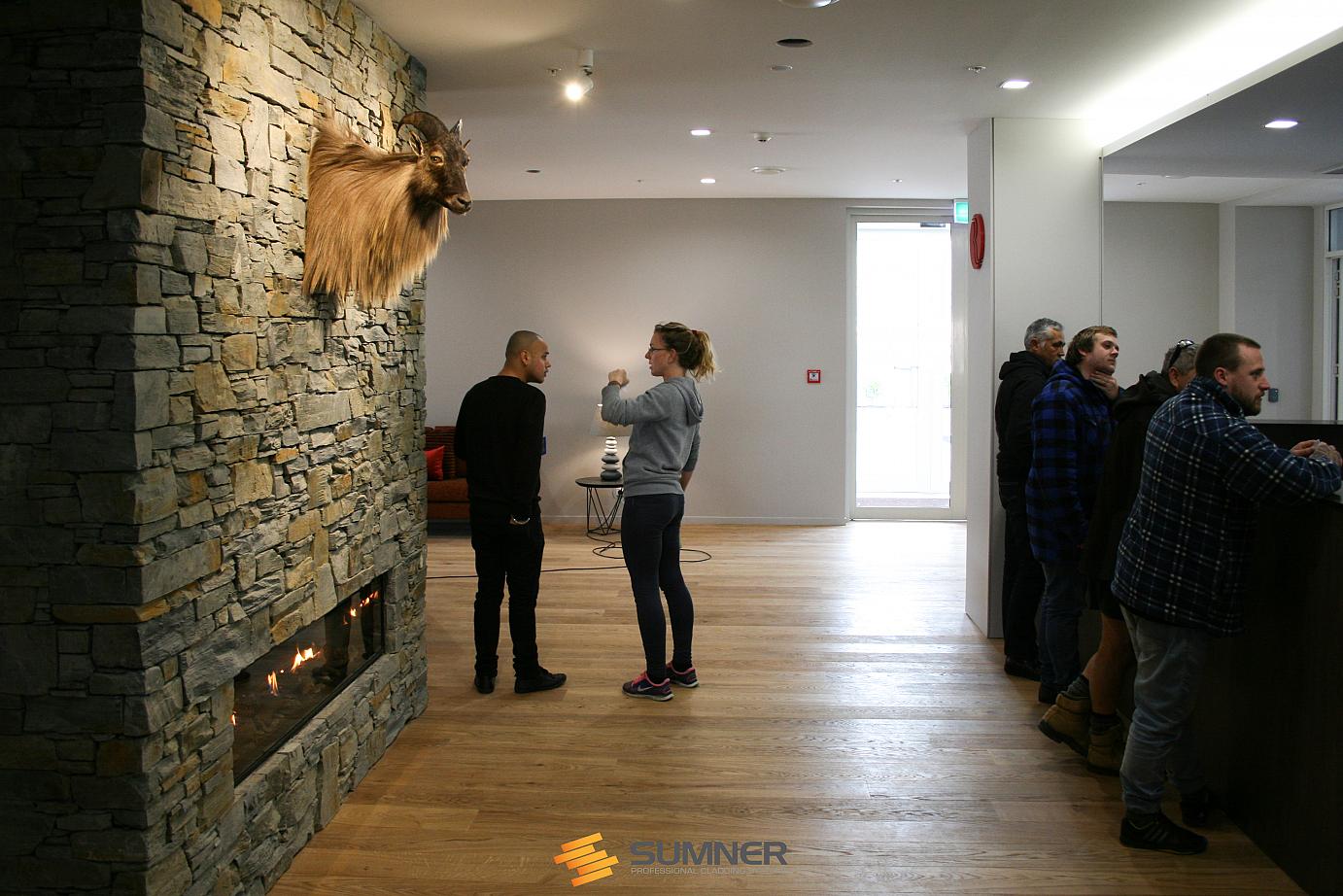 Ramada - Curved seat installation video